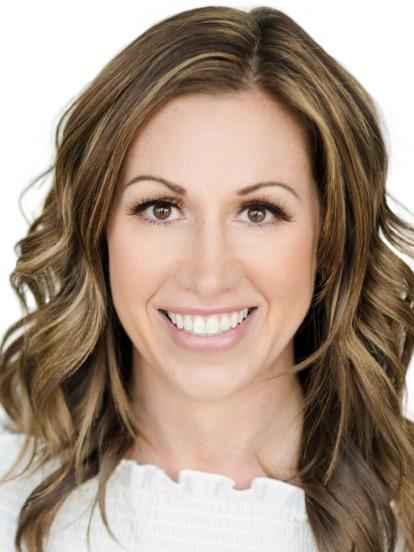 Tarah Kuna
Realtor
Coldwell Banker Global Luxury
Top 1% Producer in Denver Metro Authentic - Relevant - Consistent
Kuna Estates
Tarah Kuna - Coldwell Banker
6501 East Belleview Avenue
Englewood, Colorado 80111
Tarah Kuna has had enormous success as a real estate broker since entering the industry in 2009. The first seven years were spent leasing luxury properties, and the last three were spent becoming a top producing agent in residential sales. Her dramatic increase in sales over the last three years not only demonstrates her tenacity and ability to create innovative solutions for her clients during changing market conditions, it illustrates that Tarah is a broker who has earned both peer and client respect.
Focusing on all price points and locations in the Denver Metro area, Tarah is a master marketer and go-getter who along with her expert team, focuses on exceptional results for her clients. Tarah applies her experience as a VP for a Fortune 50 financial firm to offer her clients marketing strategies, options and a superior level of customer service that meets and exceeds their real estate needs and goals.
Hailing from the mid-West, Tarah is a strong believer in both over-the-top customer service and low-key, professionalism with discretion; something her A-list clients and celebrities appreciate. Her client's needs come first, and she works hard to ensure they are taken care of every step of their real estate journey.
Tarah and her team recognizes that 91% of those looking to buy a home begin their search online. Predictive analytics, market analysis, social media, and digital ads are jest a few of the tools they use to match qualified buyers with sellers. With a robust website, 4K drone aerial videos, Social Media & 3D Interactive Virtual Tours, Tarah has the marketing and sales track record, Corporate America-style negotiating skills, and cutting edge tools that ensure her clients receive the real estate solution that best positions their home for optimal results.
Buying or selling a home has intricacies that require experience and knowhow in the ever- changing Denver area real estate market. Choosing Tarah and her team will not only offer expertise to accomplish client goals, they will bring their innovative approach and online marketing tools to ensure the best custom strategy is in place to achieve the best possible real estate results.
Highly likely to recommend
09/01/2022 - ThomasCrowder
Sold a single family home in 2021 for approximately $1.125M in Littleton, CO 80120.
Tarah has helped us with multiple purchases and sales over the years. Recently even assisting with rentals of multiple investment properties we own. She is a fantastic realtor with great knowledge of local markets, insights into marketing and structuring listings, always goes the extra mile, and overall a great resource whether you're buying, selling or trying to rent your property.
Highly likely to recommend
10/26/2020 - race1615
Bought and sold a single family home in 2020 for approximately $725K in Highlands Ranch, CO 80129.
We met Tarah as she was the listing agent on a home we were interested in. She ultimately ended up helping us with the purchase of that home as well as selling our existing home. She did a fabulous job all the way around, including marketing, photos, videos, pricing, negotiating, etc. She did an amazing job and I'd recommend her to anyone looking for a realtor who puts in the extra effort.
Highly likely to recommend
10/09/2020 - lsalzer2
Sold a single family home in 2020 for approximately $1.550M in Castle Rock, CO 80108.
10/9/2020
Working with Tarah was an amazing experience, from start to finish. She is a true professional. Not only does she know every intricate of real estate, but she honestly cares about her clients. Tarah goes above and beyond any realtor that I have ever used. We were living out of the area,while our house was on the market, Tarah made sure that our house was always in tip top shape before every showing. The list of things that Tarah took care was endless. We will always be eternally grateful for Tarah making this experience as seamless, as possible.
Highly likely to recommend
08/02/2020 - johnfischer58
Sold a single family home in 2020 for approximately $1.000M in Castle Rock, CO 80108.
Tarah did an excellent job representing us in selling our house. She had terrific insights about market conditions and what features of our home to highlight to achieve a quick sale at a good price. The marketing campaign she designed and conducted -- especially the photos that were taken of our house -- was first rate. Tarah is extremely professional, responsive and thorough. We recommend her highly and without reservation.
Highly likely to recommend
07/22/2020 - winter355
Sold a single family home in 2020 for approximately $825K in Castle Rock, CO 80108.
Tarah did a fantastic job marketing our home as evidenced by the number of showings and non contingent full price contract we received. She went over and above what I would expect from a realtor, was a true pleasure to work with and is someone I would use again and would highly recommend if you are buying or selling a home
Highly likely to recommend
07/10/2020 - Steve Snyder
Bought and sold a single family home in 2020 for approximately $500K in Aurora, CO 80015.
My wife and I just completed a sale and purchase with Tarah.
We put our house on the market March 12th, only to have everything come to a screeching halt 5 days later due to covid-19. We were freaking out, but she stayed calm and kept in frequent contact with us. That was a huge help in getting us through those unprecedented times.
As soon as things opened back up, we received an offer, but not one to our liking. Her bargaining skills got the buyer to come up to an acceptable price. She was also very quick to help put out all the little fires that inevitably come up during transactions like this.

A couple of weeks later we found the house that I wanted to buy. It was only on the market for one weekend and received 6 offers, all over asking price. Again her experience and bargaining skills helped get the seller to accept my offer.
Both closings, which were two days ago, went off without a hitch and I am now in my new home.
Tarah is extremely Hands-On, in every aspect, from the very beginning stages of preparing the home for sale (repairs, upgrades, staging, ect...) All the way until closing.
I highly recommend Tarah for all of you realtor needs.
Highly likely to recommend
04/24/2020 - leddleman2584
Bought a single family home in 2020 in Denver, CO 80222.
Tarah is AMAZING!! She made us feel like we were her one and only priority!! She worked so hard for us and was there for us every step of the way. I know we would not have gotten our home if we had been with any other agent. She took such good care of us and it felt like we were working with a longtime family friend. I wouldn't recommend anyone else. If you are looking to buy or sell a home, then you want Tarah Kuna!!
Highly likely to recommend
02/01/2020 - maliasurell
Bought a single family home in 2019 for approximately $475K in Highlands Ranch, CO 80126.
As soon as my husband and I decided we were going to buy a house, there was no question on which realtor we were going to use.
I called Tarah Kuna with Kuna Estates and the search began!!!!

I've heard house hunting and buying is a long and difficult process and the only reason I was remotely looking forward to it was because of Tarah.
Well - turns out, when you have an amazing realtor who listens to you and really cares about your wants and needs, it's not a long and difficult process!!
She introduced us to an incredible lender when we started working with her and I'm not kidding - we had our house found in less than 2 weeks and we're already through 90% of the lending process.

Through the buying process I learned that not all realtors are like Tarah. The sellers realtor tried to pull some shady things, and I was so grateful to have Tarah on our side. Don't think she's just a pretty face folks - she's armed to the teeth with knowledge and and experience and she'll make sure you don't get taken advantage of and she will go full on mama bear if anyone tries to pull a fast one or take advantage of her clients.

Thanks to Tarah, my family and I live in the area we wanted to move to, we live in an amazing home that we love.

Tarah,
Having you as our realtor was nothing short of amazing. You worked so hard, went above and beyond and treated us the same way you treat your clients who purchase multi million dollar homes. You made sure we didn't get discouraged when there were a few bumps, you made everything easy and I can't thank you enough for the home we live in.

If you're looking for a house or you're selling a house - you should have the best of the best and you should call Tarah. I'm not kidding about the best of the best - look her up and see her awards and read her reviews.
Highly likely to recommend
08/30/2019 - Randy O'Daniel
Sold a single family home in 2019 for approximately $525K in Denver, CO 80212.
Tarah provides the utmost in professional service and makes you feel very comfortable that everything is taken care of. From communications to status reports and onward to closing, there is never a doubt as to what is going on.

Her team also provides timely reminders and everything you need to make a property transaction as seamless as possible.

If you need a professional team to handle it all, look no further and sign them up. You won't be disappointed.
Highly likely to recommend
04/12/2018 - mconroy4
Sold a single family home in 2017 for approximately $600K in Aurora, CO 80016.
As our listing agent, Tarah was able to get an offer in record time and at the highest price yet for similar homes in the neighborhood. She also helped us find and purchase a new home and managed to negotiate an offer that beat out several other comparable offers, I have found Tarah to be very knowledgeable about the real estate market in Denver and very responsive to our questions and concerns throughout the selling and buying process. Highly recommend!